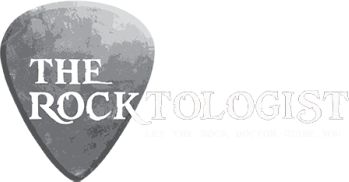 Psychoteria is the project of talented multi-instrumentalist Errol Antzis, who with this album entitled "I Think I'll Just Stay Home" has reached his third record. This time he has a couple of first-class guest musicians, one of them is legendary guitar . . .

Perhaps the name Errol Antzis wasn't rock & roll enough for this guitarist who goes under the somewhat misleading moniker of Psychoteria. Regardless, on his third release he's pretty much a one-man band, with the help of overdubs, accompanying himself . . .

Not many rock guitarists have careers in merchant banking, run an online drum magazine, or own a business selling acoustic guitars. However Psychoteria lynchpin Errol Antzis is no ordinary rock guitarist. Having recorded two solo albums  . . .

Special guests include guitarist Jan Akkerman (Focus) and drummer Jonathan Mover (Joe Satriani, GTR, Steve Howe, Alice Cooper and Frank Gambale). Psychoteria will be performing select dates in the U.S. during the second half of 2011 in . . .

Definitely a varied album in terms of the guitar work, Psychoteria's "I Think I'll Just Stay Home" is characterized by experimentation with guitar sound banks, as core member Errol Antzis makes effective use of several different types of . . .